National French Week, November 5-11, 2013
Tues Nov 5. 3:30 pm in BATE 1032. TALK: "Peaceful Rap: an Oxymoron? Abd al Malik's Relationship to French Rap, American Rap and Islam," D avid Spieser-Landes, University of Pittsburgh
 
Wed Nov 6. 4pm Bate 3007. Guest speaker Diane B. Dean president and CEO of the Dean Agency International LTD4PM. Bate 3007. "The Languages of Business."
Wed Nov 6. 6pm. DÎNER FRANÇAIS, The Scullery, Uptown Greenville.
Thu Nov 7. 3:30-5:30 Bate 1028. French Film: La Haine,
Mon Nov 11. 5:30pm Brewster B102. French Film: Les Intouchables
---
New Book published by Susanne Jones
The Multiplicities of Memories in Contemporary German Literature: How Photographs are Used to Reconstruct Narratives of History. The Edwin Mellen Press. 2013. This book fills a void in contemporary scholarship by providing in-depth analyses of three major German-language writers and their literary reflections of the Holocaust. It investigates the limits of memory and the effects of this historical catastrophe on those born afterwards. It interrogates truth, authenticity and the influence of personal engagement in the visual and textual representations of the catastrophe that still haunts us today.
---
Honors Classes Get Live Tutoring from Costa Rica
For the second time, this spring the Department will sponsor honors sections of Spanish with a special educational opportunity to receive live supplemental instruction via SabaMeeting from the ILISA language school in Costa Rica. Partners there will offer supplemental conversation, cultural context and tutoring. SPAN 1003.006 (35131) and 299 (35422) with Prof. Alberto González-Valdés, and SPAN 1004.005 (35140) and 299 (35459) with Prof. Rebecca Howes will both feature this unique opportunity to master Spanish more deeply and advance in fluency and cultural knowledge.
---
 
Michael Schinasi named Fulbright Scholar to Spain
Prof. Michael Schinasi was selected for a Fulbright award to Spain in spring 2014, for his book proposal Performance and the Theater Industry in Nineteenth Century Spain: the Teatro Español and the Creation of a National Theater. He will work to complete a manuscript on this neglected pivotal moment in the 1849-51 of the History of the Spanish theatre. Prof. Schinasi hopes to have an extended period in Madrid for use of the resources there, particularly the National Historic Archive, the National Library, and the Archive of the Comunidad de Madrid.
---
Summer Study
Abroad 2014
Our faculty are sponsoring three programs this summer:
· Prof. Dori St. Amant is sponsoring a French program in Paris, France, with opportunities to take courses at the Institute Catholique.
· Prof. Emerita Susanna Castaño-Schultz and Prof. Alan Watts are sponsoring a Spanish program to Lima Perú and Córdoba, Argentina.
· And Prof. Rosa Lopez-Cañete is sponsoring a Spanish program in Granada, Spain with opportunities to take courses at the Centro de lenguas modernas of the University of Granada.
---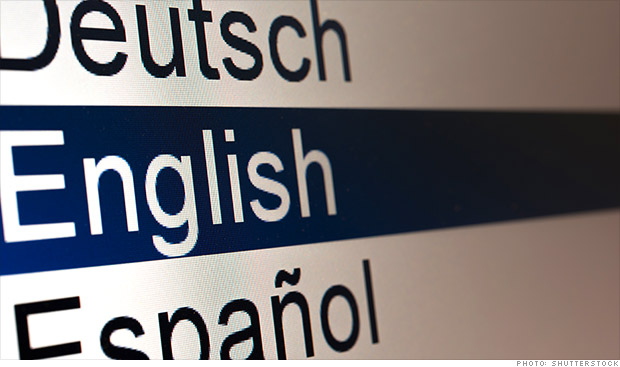 The Hottest Job Skill is… Foreign Language fluency
CNNMoney reports that the Army, NYPD and State Department can't get enough workers with this job skill. Neither can Fortune 500 companies, hospitals, local courts and schools. What is it? Fluency in a foreign language.